About us
In 2014 De Zwart Motoren was founded in a small garage on the Peelterbaan in Weert.

Over the last couple of years we have gained experience and had the time to clarify our vision. The first of May 2019, the day had come. We received the keys to our new location, Moesdijk 15 in Weert.

After months of renovating we were able to fully realize our vision. With our new location we can radiate our vision.

A customer-oriented motorcycle shop, that gives every motorcyclist a home. customer-oriented service with Passion.'

In our company customers can see a wide variety of used motorcycles. Customers can also find us if they are looking to buy a new motorcycle, a used motorcycle, parts and accessories, and Aprilia merchandise. Besides selling motorcycles we also take care of servicing and repairing your motorcycles, all brands are welcome.

In our Webshop(add link to Webshop page) you'll find a large array of new and used motorcycle parts.

De Zwart Motoren is an Authorized Aprilia service point meaning that we are Aprilia recognized service garage. We have all the specific knowledge, tools and equipment to fully service your Aprilia motorcycle. Looking for a new Aprilia motorcycle, OEM parts, modifications, updates, accessories, merchandise, and warranty claims. We've got you covered. We have many OEM Aprilia parts in stock.

With more than 15 years of experience with motorcycles and the brand Aprilia. De Zwart Motoren is a reliable partner for everyone who loves motorcycles.
Jarno
Passion! Ever since I was a child I've been fascinated with motorcycles. My dad rode a motorcycle and I always had the dream of opening my own Motorcycle shop. In my puberty I started tinkering with mopeds, and quickly stepped up to motorcycles. When I turned 18, I immediately had to get my motorcycle license and later on my driver's license.During this period I worked as a airplane service mechanic and had a second job at Motorservice Ossendrecht. Where I was in charge of service and modifications.
I followed an internal study for airplane service mechanic at Fokker Services in Woensdrecht. This is where I learned to work with great precision and discipline. After this I started working as a process operator and wait technician, where I followed Vapro B and service technician electro technique. Due to my experiences as a technical and electro mechanic I can say I've enjoyed an all-round education. In 2010 I moved to Stramproy to live with my girlfriend, now wife. Soon the garage was filled with motorcycles and for that reason I started to accomplish my dream of opening a motorcycle shop.
Since our start at the Peelterbaan De Zwart Motoren has had an amazing growth. To continue our growth I started looking for a new and more spacious location. In May 2019 we received the key to Moesdijk 15, our new location, situated near Schildersbedrijf Kunnen. Over the past couple of years I've learned a lot about being an entrepreneur and build a vast network. With this network we were able to grow. I love to share my passion for motorcycle with our customers, our motto? "Customer-oriented service with Passion!" With this new location we are finally able to fully realize this.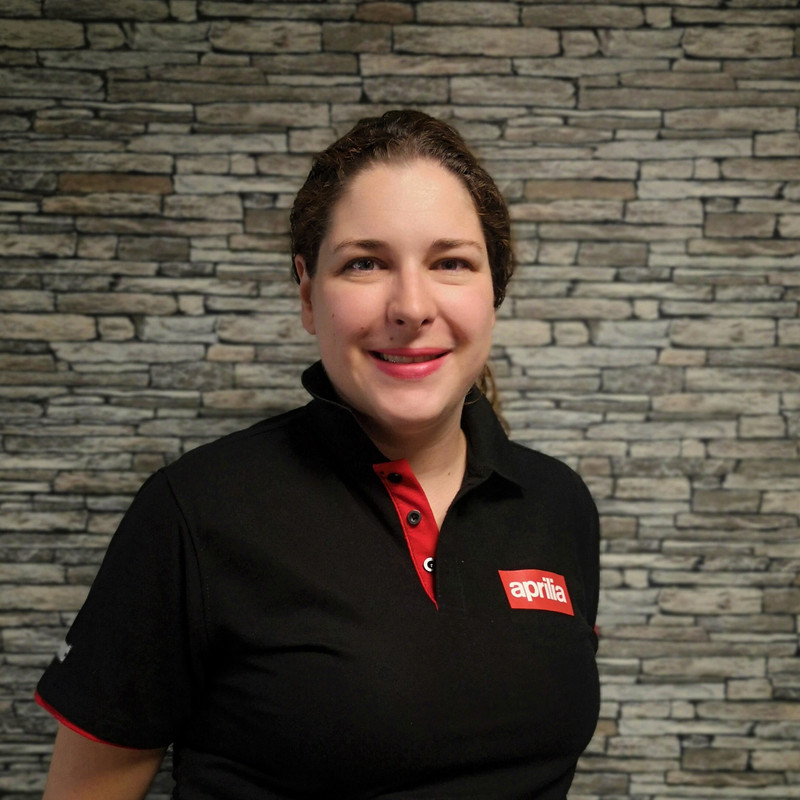 Marjolein
I met Jarno when I was 15 years old, at that age he was already working on mopeds and motorcycles. I was fascinated with the amount of passion he had. A shared passion for motorcycles followed. In 2014 we got married and founded De Zwart Motoren.
De Zwart Motoren started with a One-paper we presented during a training for entrepreneurs at Fontys University in 2014. It was an big leap to become an entrepreneur and we wanted to be well prepared. As of 2019 we learned a lot, and build a vast network. I studied management in care-taking and work as an employee advice long-term care at a care-taking office. Beside my job I'm busy with our kids Max (4) and Mike (2) and my responsibilities within De Zwart Motoren.
I am responsible for efficiency, social media, and the website. Jarno and I make a great team, with personal interests. I am a creative and social thinker and Jarno is very technical, analytical, and handy. Most often I come up with an idea and Jarno is able to realize it. The styling of our new location is a wonderful example. I am proud to say that we achieved this through our own creativity.
Any tips or tricks? Let met know by sending an e-mail to info@dezwartmotoren.nl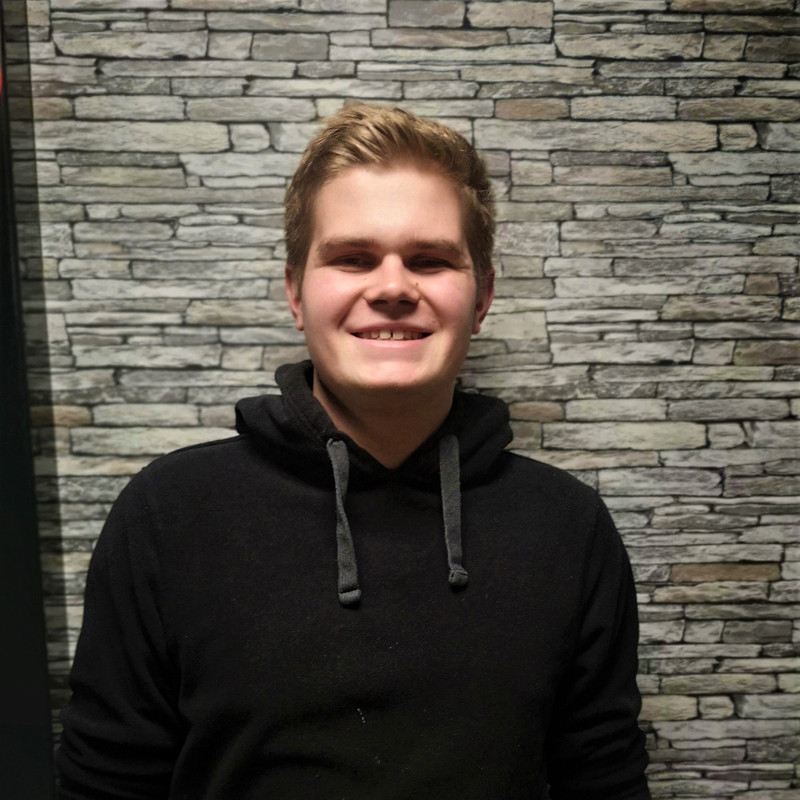 Jochem
I started working at De Zwart Motoren a couple of years ago. I was looking for a job in the weekends and my parents stimulated me to look for something that was right for me and something I could benefit from in the future.
I started with cleaning motorcycles and am currently working as a workshop assistant. I learned tinkering in practice, disassembling of engines for parts this taught me a lot. Together with Jarno I learned more about servicing motorcycles, preparing motorcycles for sale, small maintenance an disassembling motorcycles for parts and accessories. I am currently studying engineering at the Hogeschool Zuyd in Heerlen.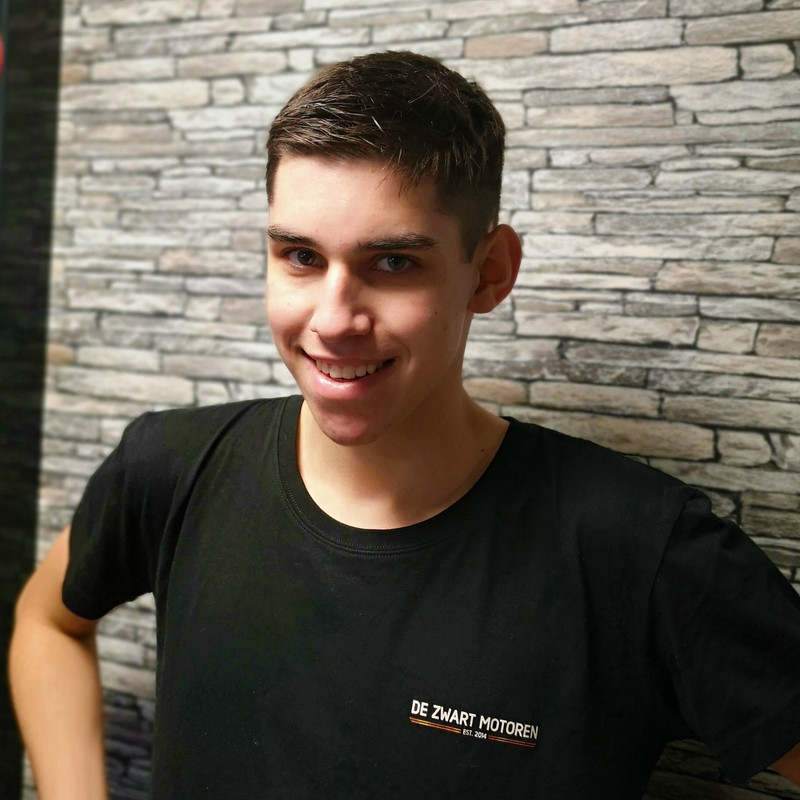 Sven
I started my internship at De Zwart Motoren in January 2019. I started as a workshop assistant. Preparing motorcycles for sale, servicing and cleaning them. I also help with the disassembly of scrap motorcycles for parts, register the parts for our inventory list and take pictures for the Webshop. Jarno trains and guides me with maintenance jobs. This work gives me the possibility to expand my knowledge and keep on learning. I recently started to study engineering at the Summa college in Eindhoven.